FROM THE EDITOR
ASEAN at Fifty: Challenges to Unity and Centrality
Aileen SP Baviera, 6 September 2017
This essay was originally written for a Conference marking the 90th Anniversary of Southeast Asian Studies and Overseas Chinese Studies in Jinan University, Guangzhou, on July 15-16, 2017. Some text is drawn from the integrative chapter in a newly published volume "Building ASEAN Community: Political-Security and Sociocultural Reflections" (ERIA, DFA, 2017)
The Association of Southeast Asian Nations (ASEAN) turns 50 in 2017. Critics and supporters of ASEAN have much to say about the group's achievements and shortcomings since its establishment in 1967. Critics will say ASEAN has been measured and found wanting. There are too many conflicts within and among its members that remain unresolved. The principles of sovereignty and non-interference in internal affairs have been too privileged in practice, at the expense of effective cooperation and integration. Organizationally, ASEAN is too process-oriented while inadequate in achieving timely results and impact. Consensus among member-states remains shallow even on certain critical issues that require solid agreement. The absence of a common foreign policy and differences in security priorities and threat perceptions continue to stand in the way of a true political-security community, it might also be said.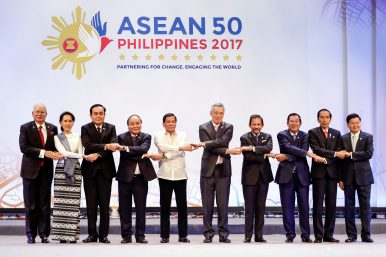 ---
News & Events
The Role of Think Tanks, Regional and Global Security discussed at the Belt and Road Forum for International Cooperation
Photo Source: dunyanews.tv
The APPFI was invited by the China Center for International Economic Exchanges to participate in the Belt and Road Forum for International Cooperation held last May 14 in Beijing. Xi Jinping delivered a major foreign policy address during the Opening Ceremony, centering on the significance of China's Belt and Road Initiative. Other important guests who delivered remarks included Vladimir Putin of Russia, Recep Tayyip Erdogan of Turkey, Nawaz Sharif of Pakistan, Alexis Tsipras of Greece, UN Secretary General Antonio Guterres, Christine Lagarde of IMF, among many others.
---
China's Belt and Road Initiative: Why it matters for Philippines-China Infrastructure Cooperation
In the afternoon of July 11, 2017, APPFI organized a roundtable on China's Belt and Road Initiative (BRI) and how it may impact on Philippines-China infrastructure cooperation. BRI, formerly called the One Belt One Road (OBOR) is a new platform for Chinese foreign policy that was first announced in 2013 but seemingly re-launched at the highest levels last May 14, during the BRI Forum for International Cooperation held in Beijing.
---
ASEAN-China Relations takes the stage in Track Two Dialogues
TRACK TWO (or nongovernmental) forums and academic networks are useful arenas that contribute to developing APPFI's capabilities for analysis and advocacy, thus playing a continuing role in our work. People-to-people relations and tourism cooperation were the topics Dr Baviera was asked to speak on at the 5th China-South and Southeast Asia Think Tank Forum, held in Kunming, Yunnan province. The forum, which featured China specialists from various countries in South Asia and Southeast Asia, discussed measures to promote bilateral and subregional cooperation on infrastructure and other areas under the framework of China's Belt and Road Initiative. It was organized by the Yunnan Academy of Social Sciences, together with the Chinese (Kunming) Academy of South and Southeast Asian Studies, and held from June 12 to 13.
Participants and organizers of the conference held in Guangzhou as a part of celebrating the 90th anniversary of Jinan University's Academy of Overseas Chinese Studies and Department of Nanyang Culture and Education.
---
Policy Forum: National Interest and the ASEAN Economic Community: Convergence or Competition?
The Asia Pacific Pathways to Progress Foundation Inc. together with Bugkos Research Program of the UP Asian Center conducted a policy forum entitled "National Interest and the ASEAN Economic Community: Convergence or Competition?" on August 17, 2017 at the GT-Toyota Asian Center Auditorium.
The forum started with presentations by leading political economists and international relations scholars from Indonesia, Malaysia, Thailand, and the Philippines who spoke about their countries' interests in ASEAN and how their domestic stakeholders are preparing for the ASEAN Economic Community and the changing global economic architecture.
---
APPFI Trustee presented lectures on ASEAN-China Relations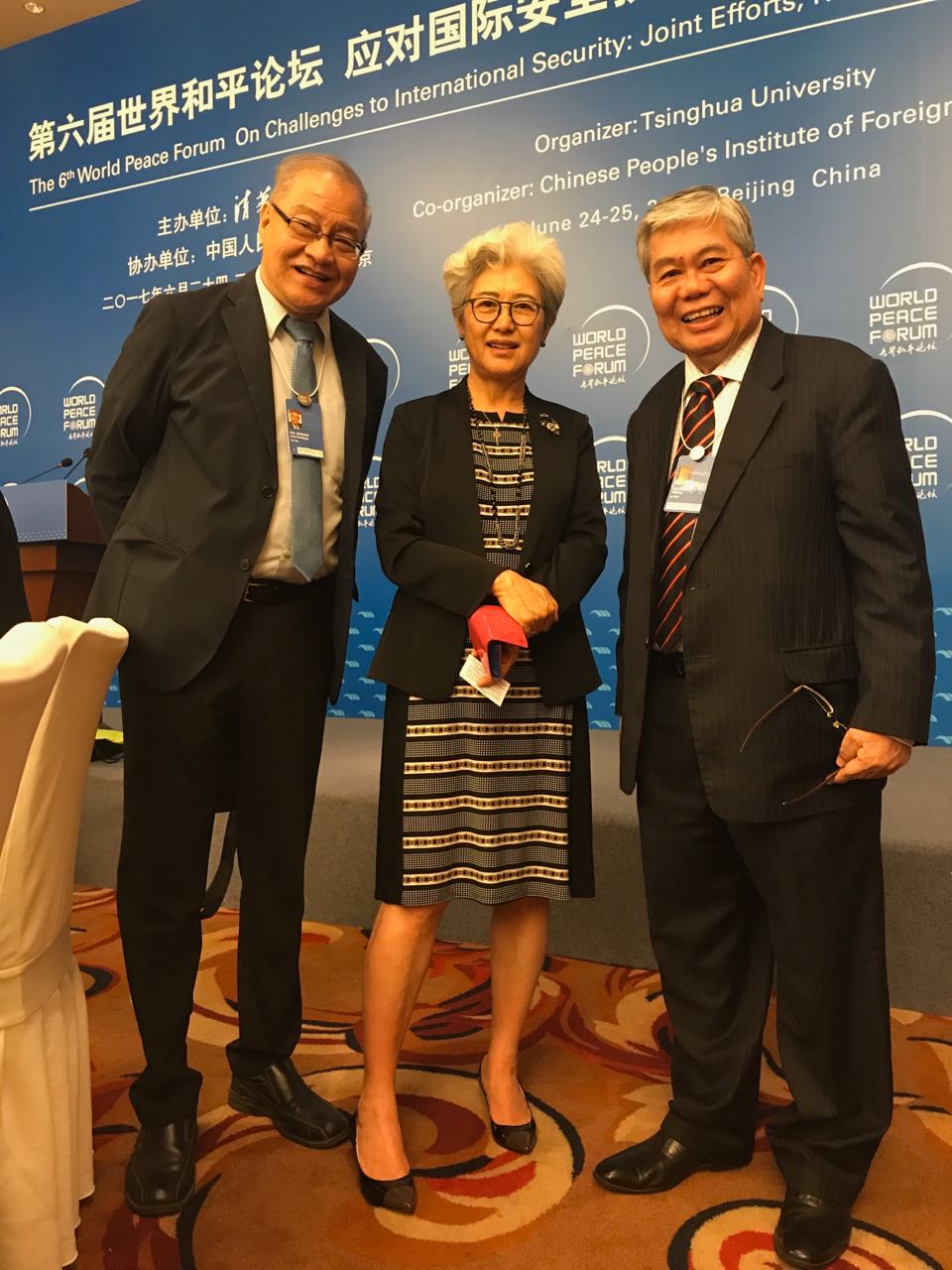 In this photo: Ambassador Fu Ying, Chairperson of the Foreign Affairs Committee of the National People's Congress, with Philippine Ambassador to China Jose Santiago Sta. Romana(left) and former Philippine Ambassador and Permanent Representative to ASEAN Wilfrido Villacorta (right).
Dr. Wilfrido Villacorta, former Ambassador to ASEAN, was a speaker in two panels of the 6th World Peace Forum held at Tsinghua University on 24-25 June, 2017 in Beijing. The panels were on South China Sea: How to Avoid Escalation of Conflicts, and on China and ASEAN: How to Enhance Mutual Trust.
---
APPFI welcomes TAETEA Think Tank delegates to PH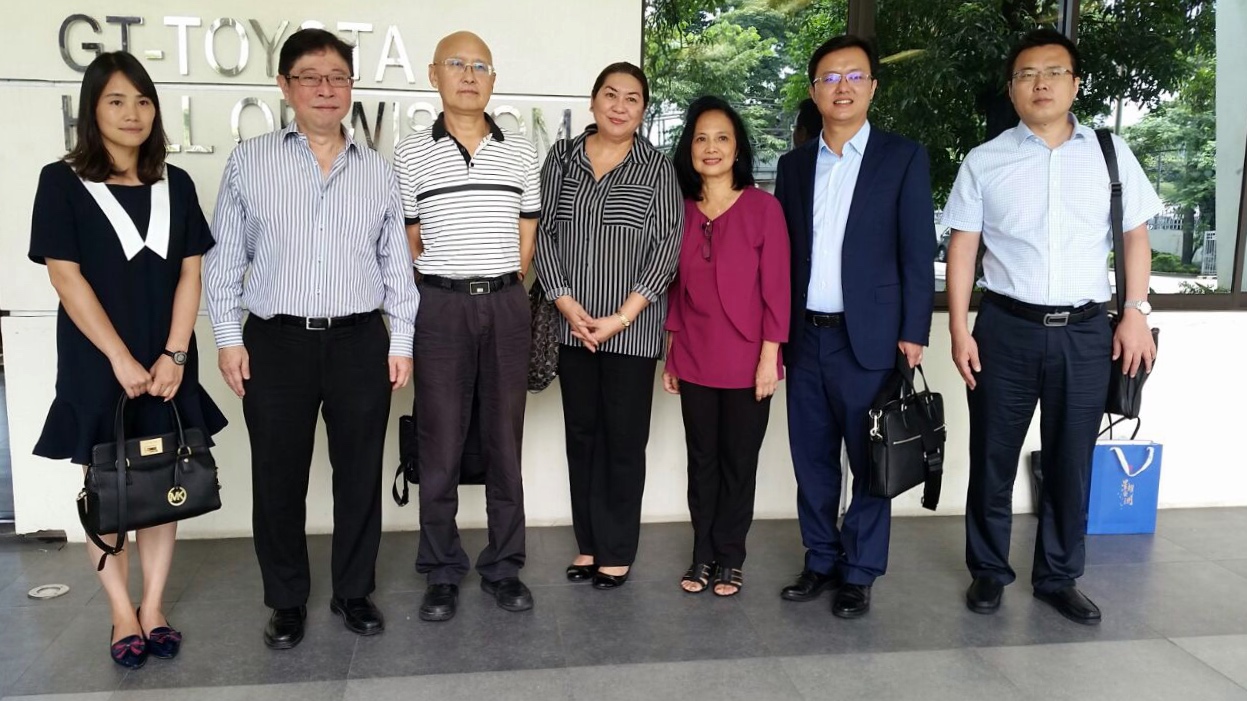 Photo release: President Li Chengzu (third from left) heads the TAETEA Foundation and China-ASEAN Entrepreneurs Forum delegation during their first visit to the Philippines. Mr. George Siy (second from left), Chairman Emeritus of Anvil Business Club, and Dr. Marie Lisa Dacanay (third from right), President of the Institute for Social Entrepreneurship in Asia joined APPFI President Dr. Aileen Baviera (center) in welcoming the group.
---
PH, China to seek cooperation in science and technology
The Department of Science and Technology met with Asia Pacific Pathways to Progress Foundation Inc. to learn about the Philippines' bilateral relations with China and the latter's Belt and Road Initiative.
The DOST is currently identifying priority areas where the two countries can work together and mutually benefit. Aside from technology and practices, they are also exploring possible scholarships in China.
---
Commentaries
Duterte's shift toward China threatens ASEAN centrality, forces other claimants to take stand
Florence Principe, 13 September 2017
ST ILLUSTRATION: MANNY FRANCISCO*
The feeble stance of the Association of Southeast Asian Nations (ASEAN) on the South China Sea in the past has been made even weaker by the sudden shift of Philippine foreign policy under the Duterte administration. As the chairman for this year's summit, the Philippines could have used this opportunity to rally the Southeast Asian states to support and uphold the arbitration ruling that it won in July 2016, affirming the rights of littoral states under the UN Convention on the Law of the Sea. Instead, President Duterte decided not to talk to China about the ruling for now – while he resets diplomatic ties and secures economic aid from China.
---
In the face of ASEAN inaction, minilaterals respond to growing threats to regional security
Grace Guiang, 30 August 2017
The Indomalphi (Indonesia-Malaysia-Philippines) implemented their first joint maritime patrol in June 2017, after almost a year since the signing of the framework in 2016. The recent attack of the Maute group in Marawi reaffirmed the need and urgency of cooperation. With growing common threats, how can trilateral or minilateral arrangements such as Indomalphi contribute to ASEAN security? What are the implications for ASEAN security cooperation?
Photo by Bobby Nugroho, Nikkei Asian Review*
---
Japan's regional initiatives: delaying the inevitable?
Philip Vincent Alegre, 28 August 2017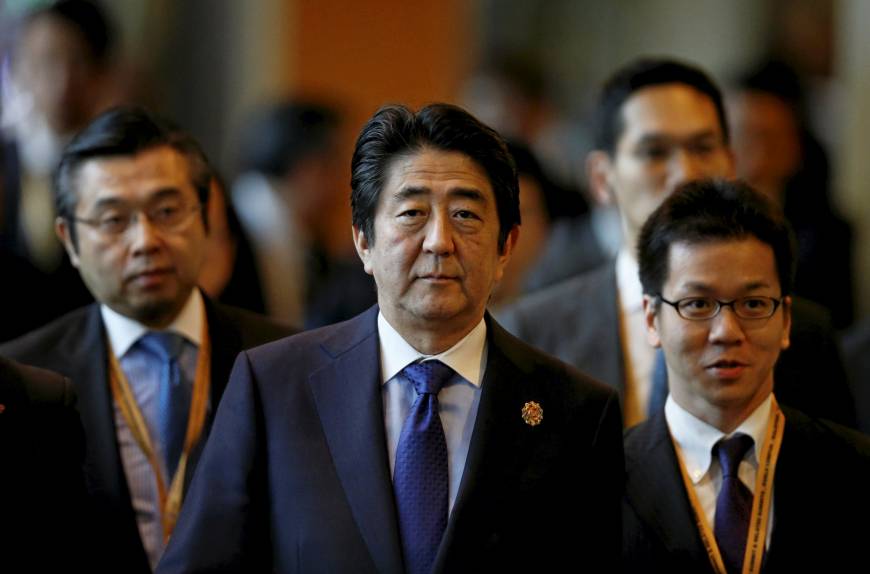 Photo from: Japan Times
Since Donald Trump took office as the new president of the United States, he has been giving confusing signals to the international community and allies as to how the US will pursue its longstanding role as champion of the liberal democratic order and number one security provider all over the world.
As promised during the presidential campaign, Trump withdrew the US from the Trans Pacific Partnership (TPP) trade deal in January, and in June withdrew from the Paris Climate Agreement. During the presidential campaign, he criticized China for being a "currency manipulator" and angered Beijing in his telephone call to Taiwan President Tsai Ing-wen. Eventually, he reversed his stand and told Chinese President Xi Jinping that he would honor the "One China" policy, at the request of the latter.
Many questions are being asked about how evolving big power dynamics should be managed and how to properly adapt to the new circumstances.
---
Deconstructing Duterte's West Philippine Sea policy
Lucio Blanco Pitlo III, 27 June 2017
President Duterte had been criticized for appearing soft in defending Philippine national interests in the West Philippine Sea (WPS), especially in the face of his decision to expand cooperation with a fellow disputant and potential external security threat. Such criticism largely rests on two key assumptions: 1) that asserting the country's landmark victory in the 2016 arbitration decision is the best way to defend the country's WPS interests and canvassing regional and international support is the best way to pressure China into compliance and; 2) maintaining robust or even deepening security relations with the US is the best deterrence against Chinese expansionism in the tightly contested strategic and resource-rich sea..
---