From the Editor
Duterte's China policy shift: Strategy or Serendipity?
Aileen SP Baviera, 16 May 2017
Close to marking its first year in office, the Duterte administration has turned around the country's relations with China in a number of ways. Departing from the previous government's strong opposition to China's expansive claims and assertive actions in the South China Sea, Duterte has downplayed the territorial and maritime disputes in favor of pursuing close economic and political ties with China.
---
Events
ASEAN must now talk less, act more on functional cooperation; prepare for more difficult times ahead—expert says
Professor Michael Yahuda, Emeritus Professor of the London School of Economics and Political Science (LSE) spoke at a high-level seminar on Southeast Asia in an Era of International Uncertainty organized by Asia Pacific Pathways to Progress Foundation Inc. and Asian Politics & Policy Journal on May 2, 2017 at Astoria Greenbelt, Makati City.
---
Chinese Scholars offer differing viewpoints on South China Sea importance to China
From L to R: APPFI President, Dr. Aileen Baviera, Prof. Jed Rabena, graduate student Wang Xutong and Professors Chen Hanxi and Zhou Fangyin. Photo courtesy of UP Asian Center.
Two Chinese scholars from the Guangdong Institute for International Strategies of the Guangdong University of Foreign Studies presented contradicting opinions on the significance of the South China Sea territorial claims to China, during a public lecture last May 4 at the University of the Philippines' Asian Center.
The public lecture entitled "Between Assertiveness and Self-Restraint: Understanding China's South China Sea Policy" featured Dr. Zhou Fangyin, the Director of the Center for China's Regional Strategies of the Guangdong University, and Dr. Chen Hanxi, an International Relations professor from the same university.
---
APPFI holds discussions with Shanghai Academy of Social Sciences
The Asia Pacific Pathways to Progress Foundation Inc. convened a roundtable discussion on the Prospects and Challenges of Philippine-China Economic Relations with a group of scholars from Shanghai Academy of Social Sciences (SASS) on February 20, 2017 at the Astoria Plaza, Mandaluyong City.
The discussion revolved around China's One Belt One Road (OBOR) Initiative, investment conditions in the Philippines, and recent political developments in the Philippines and the region.
---
APPFI Launches the Track Two Observer
The Asia Pacific Pathways to Progress Foundation, Inc. invited selected analysts and experts to the launch of its newest project, the Track Two Observer (TTO). The meeting was held at Sangkalan Restaurant last March 20, 2017.
The idea of TTO draws from the concept of "Track Two Diplomacy", which refers to "non-governmental, informal and unofficial contacts and activities between private citizens or groups of individuals, sometimes called 'non-state actors' acting outside the official state-led negotiation and mediation processes for purposes of helping manage intra-state or inter-state conflicts. When the term "Track Two diplomacy" was first published in the early 1980s, its underlying assumption "is that actual or potential conflict can be resolved or eased by appealing to common human capabilities to respond to good will and reasonableness."
---
Board of Trustees Meeting for 2017
The APPFI Board of Trustees held its annual meeting on January 25 to review activities for the past year and set directions for 2017. The meeting was presided over by Chairman of the Board Raphael Lotilla and was held at Jinjiang Inn in Makati. All board directors and members participated in the meeting.
---
PPSA honors APPFI Board Member Wilfrido V. Villacorta
(From left) Dr. Francisco A. Magno, President, Philippine Political Science Association; Dr. Charmaine Misalucha-Willoughby, Associate Professor, DLSU; Dr. Wilfrido V. Villacorta; Dr. Aileen S.P. Baviera, President and CEO, Asia-Pacific Pathways to Progress Foundation, Inc.; and Dr. Julio C. Teehankee, Dean of Liberal Arts, De La Salle University. Dr. Misalucha-Willoughby, one of the the top students of Dr. Villacorta, and his admired younger colleague, Dr. Baviera, were the discussants for his lecture. Photo courtesy of Dr. Francisco Magno
In recognition of his contributions to Philippine Political Science and his accomplishments in public service and international relations, APPFI Board Member, Dr. Wilfrido Villacorta, was conferred the Distinguished Leadership Award by the Philippine Political Science Association (PPSA) last March 1, 2017.
His award was, in part, a tribute to his thirty years of innovative, interdisciplinary and experiential approach to teaching, employing simulation, dramatization, decision-making games, field trips and class debates, in addition to traditional lectures, research papers and examinations. He has internationally and locally published books, articles in scholarly journals and chapters in edited books. He was Dean (1983-1986) and Senior Vice-President (1987-1993) at De La Salle University, and was Visiting Professor in the US, most ASEAN countries, Japan, China, South Korea, Canada and Australia. From 1994 until 2003, he was President of the Yuchengco Center, a research center based at DLSU and devoted to studies on Northeast and Southeast Asia.
---
Commentaries
Philippines-China economic relations: Make it, or break it 2.0
Grace Guiang, 09 May 2017
Six months after Rodrigo Duterte brought home $24 billion in pledges from China, the Philippines seems to be speeding up the implementation of the 13 bilateral agreements signed during his state visit, as these will aid the administration's goal for the country to enter into a golden age of infrastructure.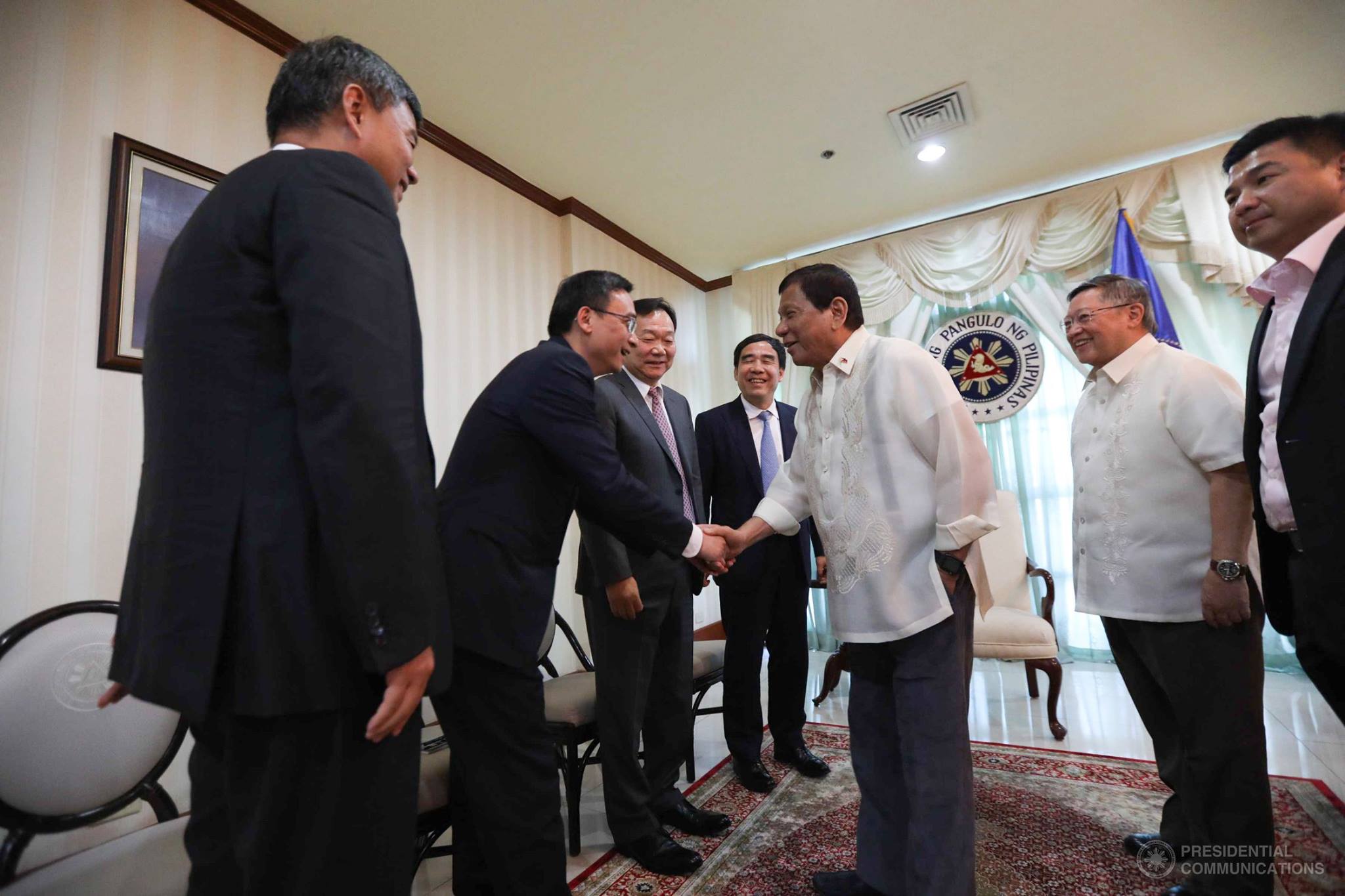 Philippine President Rodrigo Duterte met with the top executives from Bank of China on April 8, 2017.
Even during his candidacy for president, Duterte had been clear on his preference for friendly relations with China. In one gathering where he was invited to speak, he vowed to ask the country to help the Philippines build railways and set aside differences for the meantime. Indeed, once he was seated in office, the two neighboring states reopened bilateral talks—commencing with Duterte's state visit in October last year. High-level meetings followed the visit to iron out implementation details of the agreements.
---
US foreign policy in the Asia Pacific under Trump: Implications for the Philippines
Philip Vincent Alegre, 15 May 2017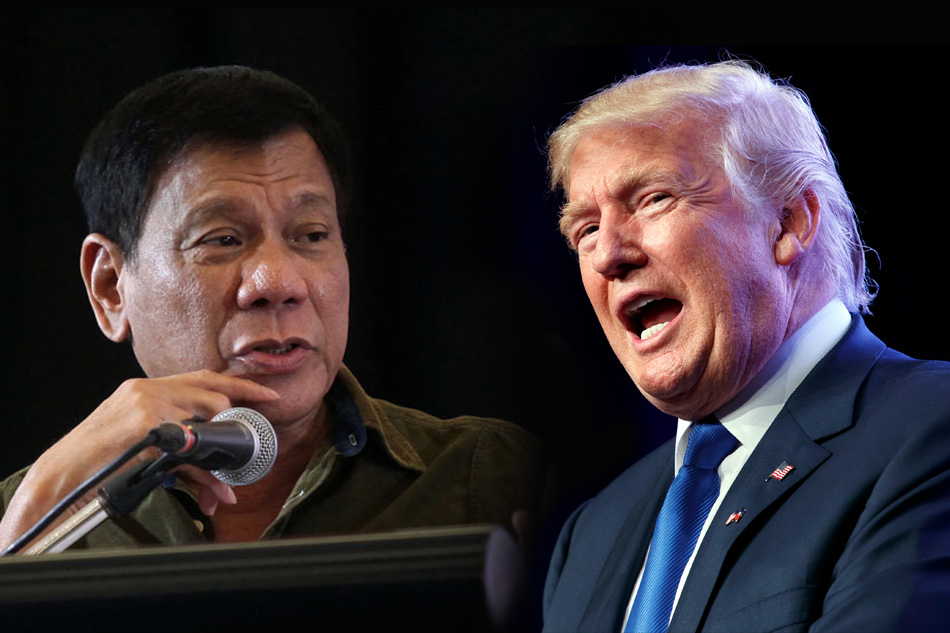 Image taken from The Philippine Star
In November last year, Donald Trump won the United States' Presidential elections, consequently kickstarting a new US foreign policy. During his campaign, Trump advocated a domestic-focused America and a reduced global role - threatening to move away from traditional allies, pull away from defense treaties, and withdraw from trade negotiations and partnerships.
---
Emerging Consistencies in Philippine Foreign Policy Amidst Continuing U.S.-China Frictions
Lucio Blanco Pitlo III, 27 April 2017
Although critics often point to the apparent discrepancies and unpredictability in Philippine foreign policy as expressed by its chief architect, President Rodrigo Roa Duterte, several emerging consistencies can be gathered. In the same vein as other countries that opted not to spell out the specifics of their foreign policy strategy, especially on critical and sensitive issues, in order to have ample room for maneuver and negotiation, these incipient consistencies have yet to be formally articulated in a coherent form, more so applied in reference to a certain foreign policy priority. Although not definitive, an appreciation of some of these nascent consistencies can give one a better outlook of the continuously evolving Philippine diplomacy. Furthermore, beyond his infamous rhetoric which surely played a lot in getting him Times' 2017 Most Influential Person Award, Duterte's actions, by and large, resonate as regional responses to the brewing US-China tussle.
---
Understanding President Duterte's 'Independent Foreign Policy'
Mico A. Galang, 17 April 2017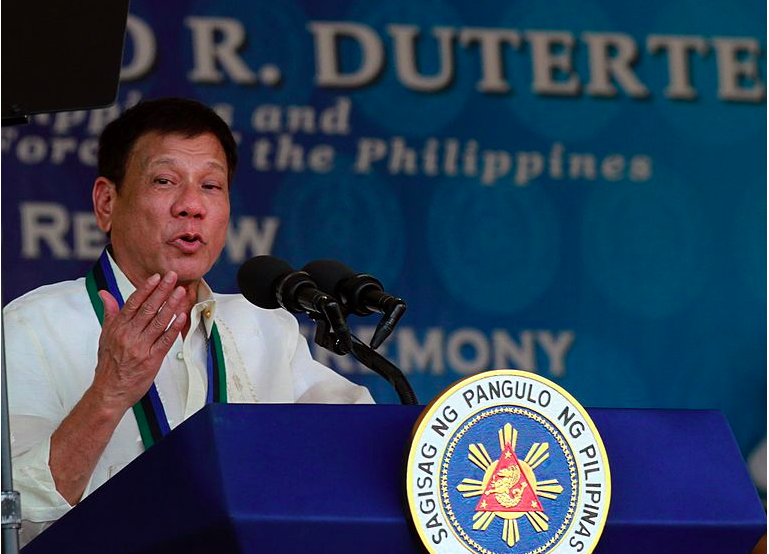 Photo from Philippine Presidential Communications Operations Office
Article II, section VII of the 1987 Philippine Constitution provides: "The State shall pursue an independent foreign policy. In its relations with other states, the paramount consideration shall be national sovereignty, territorial integrity, national interest, and the right to self-determination." In practice, successive Philippine presidents rarely labeled Philippine foreign policy as "independent," albeit occasionally mentioning the term as part of their rhetoric.
In a stark departure from his predecessors, President Rodrigo Duterte has repeatedly declared that his administration "will pursue an independent foreign policy." As to what an "independent foreign policy" means became the subject of various discussions. For their part, senior government officials have provided rather broad principles as to how such a policy would take shape. However, in a televised interview last 3 April 2017, the new Philippine top diplomat to China, Ambassador Jose Santiago "Chito" Sta. Romana, provided a more detailed account of the elements of Duterte's independent foreign policy and how it would figure in the broader strategic environment. It is thus far the most thorough explanation of an independent foreign policy to come from a Duterte administration official.
---
Philippines-China Relations: A Deepening Partnership
Aaron Jed Rabena, 21 March 2017
Early in his term as Philippine President, Rodrigo Duterte already made clear his penchant for an independent foreign policy. Parenthetically, part of this foreign policy thrust is the desire to have a soft landing in managing differences with China and the strategic recognition of China's growing geoeconomic profile. This was manifest when Duterte quickly appointed a special envoy to China and made Beijing his first official state visit destination in October of last year. In his visit, Duterte announced that the "spring time" has come about in Sino-Philippine relations.
Since then, there have been three significant positive achievements of both leaderships: the South China Sea (SCS) tensions have de-escalated, the overall bilateral relations have been normalized, and China has become more involved in Philippine domestic and socio-economic agenda. In fact, Duterte's state visit saw commercial, corporate, public, and people-to-people diplomacy in full swing.
---