China's Complex Diplomacy and Its Challenges for the Philippines
Details

APPFI Secretariat

Speeches
Q & A with Jose Santiago "Chito" Sta. Romana, former journalist, lecturer, and ambassador-designate
to the People's Republic of China.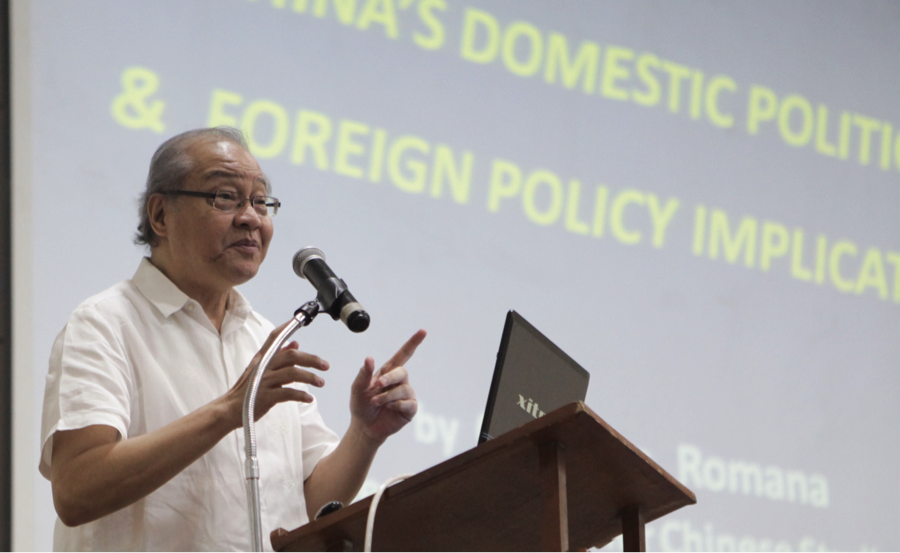 Photo taken during In Search for a China Strategy, a symposium organized by Asia Pacific Pathways to Progress Foundation Inc. and UP Asian Center last August 17-18, 2016.
[NOTE: The answers to this Q & A draw in large part from a published article by the interviewee, titled "China's Foreign Policy and the Territorial and Maritime Disputes Between the Philippines and China", which appeared in A Quest For Regional Solutions: Challenges And Prospects For Conflicts In The South China Sea. Benedikt Seemann and Marie Antoinette De Jesus, Eds. Makati City: Konrad Adenauer Stiftung, 2016, pages 36-49.]  
IN YOUR VIEW, WHAT IS THE ROOT CAUSE OF THE PROBLEMS BETWEEN CHINA AND THE PHILIPPINES IN THE SOUTH CHINA SEA?
The root cause of the problems between the Philippines and China has to do with the territorial and maritime disputes between the two countries. There are several dimensions to these disputes: the first is the issue of territorial sovereignty and the competing claims between the two countries over Scarborough Shoal and some maritime features in the Spratlys.
The second is the issue of maritime rights and jurisdiction:  the status of these contested islets, rocks and shoals, and their respective maritime entitlements, if any, and the competition for economic resources, such as fisheries, oil and natural gas, in the surrounding waters.