Pathways hosted a discussion on Davao's economic planning and development between Mindanao Development Expert Dr. Fermin Adriano and a delegation from Shanghai Academy of Social Sciences (SASS) on March 12, 2019.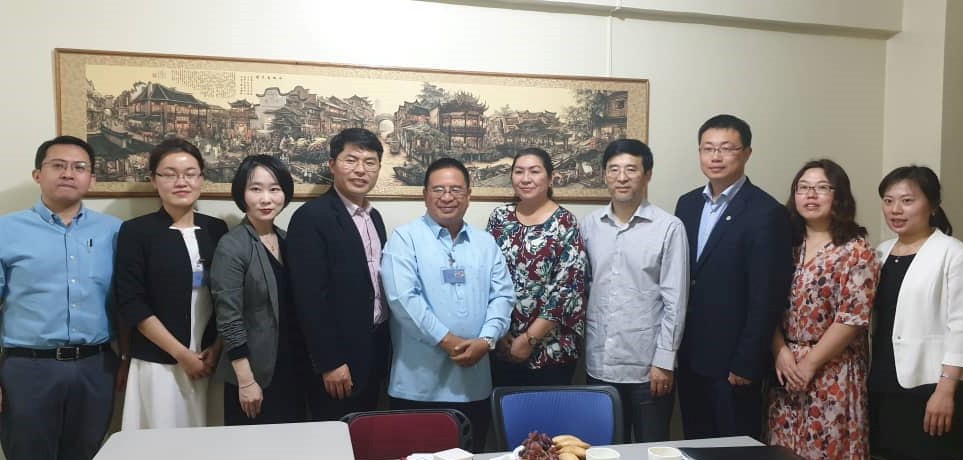 Dr. Adriano provided a historical background on economic and infrastructure development in Mindanao. The discussion revolved around Philippine economic trends; the competitive advantages of the southern island; growth corridors; and the state of agriculture, manufacturing, and services. The reasons for lagging both for Mindanao and the country as a whole, were presented, including high costs of power and the lack of qualified human resources hindering absorption of investments and new technologies.
The second largest among think tanks in China, SASS is among the top ranking think tanks in terms of influence according to recent studies in China. The members of the multidisciplinary delegation were Li Kaisheng, Tu Qiyu, Su Ning, Li Na, Zhang Xiaodi, and Zou Yi.
In June 2018, a delegation organized by Pathways to Progress visited Shanghai, paid a courtesy call on former SASS President Wang Zhan and conducted a dialogue with some of their experts on international relations and Southeast Asian affairs.
Related articles:
PH academics, SASS exchange views on PH-China relations and the BRI
APPFI holds discussions with Shanghai Academy of Social Sciences