A group of scholars from the Shanghai Academy of Social Sciences joined Philippine academics for a discussion on Philippine-China economic and cultural relations, the Belt and Road Initiative, and trends in ASEAN integration.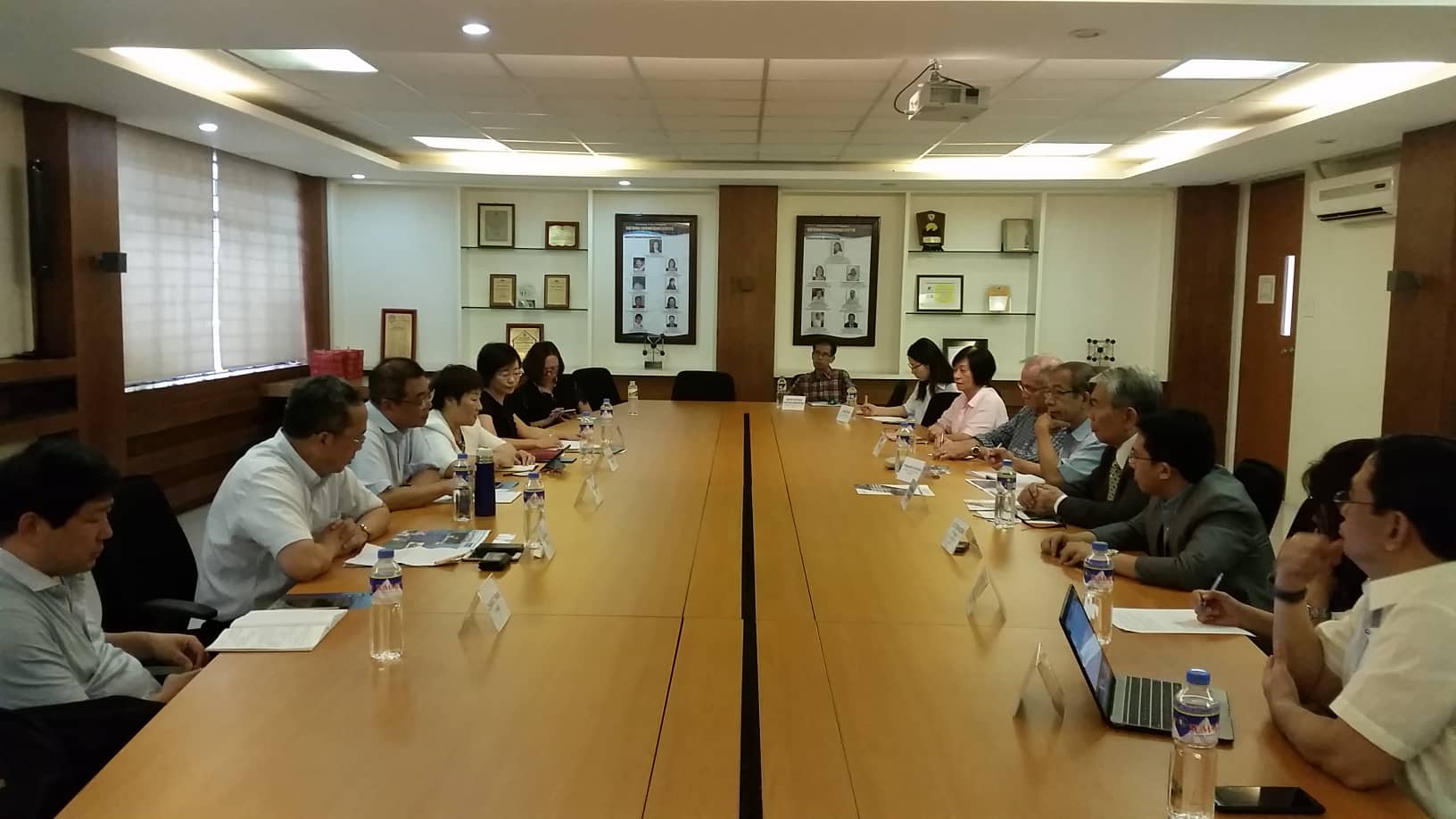 Professor Sun Fuqing, Director of the Institute of the Applied Economics, led the delegation on its public diplomacy series of visits to Southeast Asian countries. With him are economy professors: Li Zhan, Deputy Director; Li Xiaonian, Director of the Research Institute of Silk Road on the Sea; Xu Limei, Vice Research Professor; and Zhang Yan, Assistant Research Professor of the Academy.
Pathways Trustee Dr. Wilfrido Villacorta chaired the half-day roundtable discussion. He was joined by Pathways Vice President Dr. Antoinette Raquiza, Program Convenor Dr. Aaron Jed Rabena, and Fellow Lucio Pitlo III. Guest participants included Professor Emeritus of UP School of Business Epictetus Patalinghug, Professors Jaime Naval and Li Meiting from the UP Department of Political Science, and Temario Rivera and Bobby Tuazon of Center for People Empowerment in Governance.
In June 2018, the Pathways delegation to China paid a courtesy call on former SASS President Wang Zhan and had a dialogue with the think tank's experts on international relations and Southeast Asian affairs.
[Related article: APPFI holds discussions with Shanghai Academy of Social Sciences]