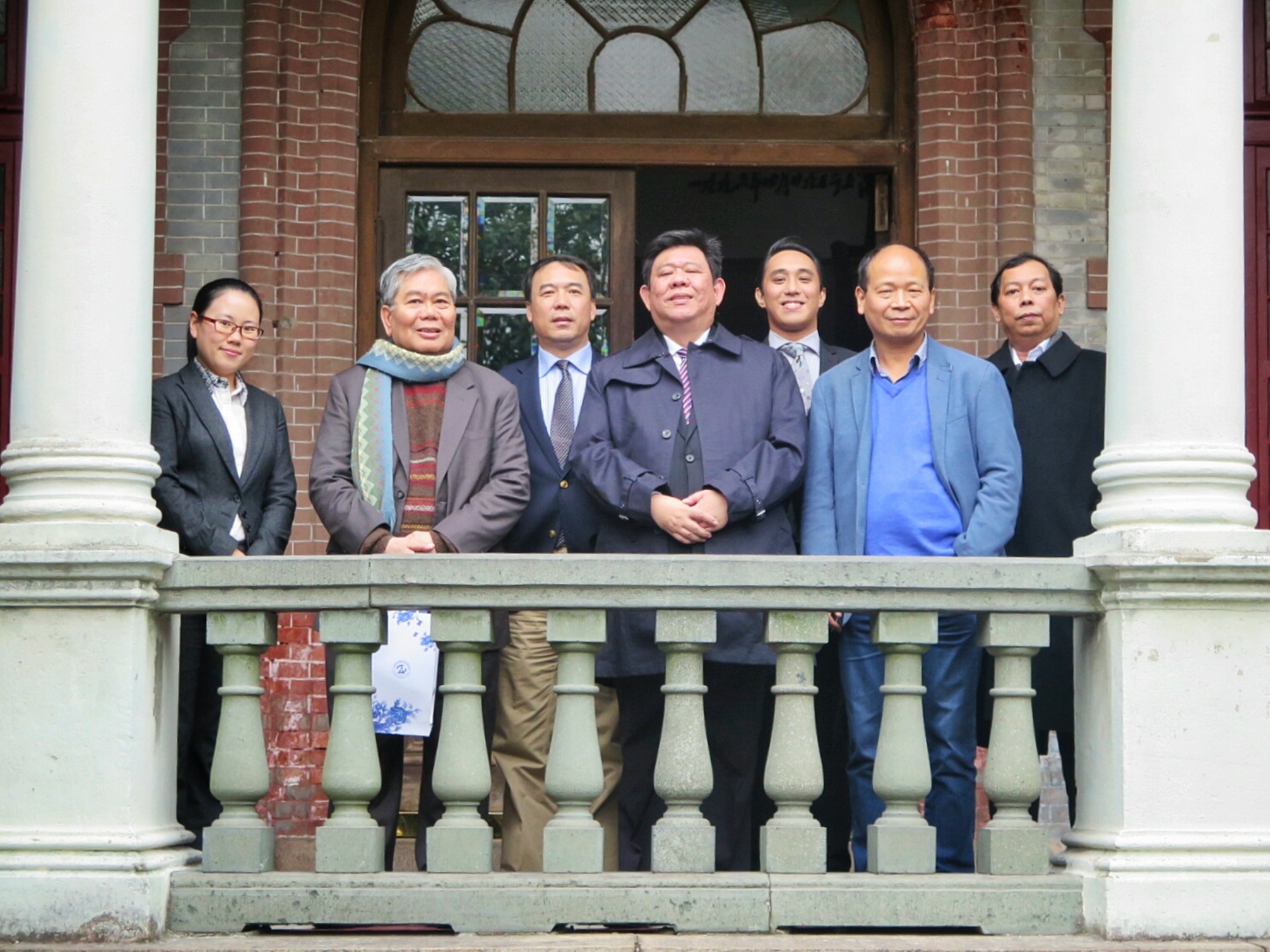 Dr. Wilfrido Villacorta, Board Member of the Asia Pacific Pathways to Progress Foundation, Inc. (APPFI), was invited to be the adviser to the De La Salle University delegation, which successfully reached agreements with three of China's top universities. The educational mission took place from 22-28 November, 2015.
DLSU is the first Southeast Asian university to establish partnerships in humanities and social sciences with the School of International Relations and Public Affairs (SIRPA) of Fudan University; the School of International and Public Affairs (SIPA) of Shanghai Jiao Tong University; and the Graduate School of Natural Sciences and Humanities, Harbin Institute of Technology in Shenzhen (HITZ).
These institutions of higher learning are part of the C9 League, which is composed of nine leading universities in China and is the counterpart of the Ivy League in the United States. The academic relations of the three universities with DLSU will promote student and faculty exchanges, language and cultural studies, and collaborative research and workshops.
According to Dr. Villacorta, the partnerships are "a significant step towards strengthening mutual understanding between the peoples of the Philippines and China."
The DLSU delegation was headed by Dr. Julio Teehankee, Dean of the College of Liberal Arts and included Dr. Eric Batalla, Chair of the Political Science Department, and Robin Michael Garcia, CLA faculty member who is completing his Ph.D. studies at Fudan University.
De La Salle University deeply appreciates the assistance extended by Chairman Carlos Chan, Special Envoy of the President to China and Chairman Emeritus of Liwayway (China) Co. Ltd., the largest Filipino manufacturing company in mainland China, during the delegation's stay in Shanghai.
At HITZ in Shenzhen, Dr. Villacorta was invited to speak on the topic of "China as an Emergent Asia-Pacific Leader" at a forum attended by graduate school professors.
Dr. Villacorta was the Ambassador and Philippine Permanent Representative to the Association of Southeast Asian Nations (ASEAN) from 2011- 2012, and Deputy Secretary-General of ASEAN from 2003- 2006. Having served many years at the De La Salle University, including as Dean and Senior Vice President, he is now a Professor Emeritus of International Relations and University Fellow at said university.