Strengthening Philippines-Korea Relations in Seoul's New Southern Policy
Details
Last July 22, Dr. Jae Hyon Lee, Research Fellow and Director of Center for ASEAN and Oceania Studies at the Asan Institute for Policy Studies, spoke at a joint public forum on The Significance of South Korea's New Southern Policy (NSP) for the Philippines and ASEAN held in Quezon City.
40 Years of China-watching from the Eyes of a Filipino
Details
Pathways President and CEO Prof. Aileen Baviera, Ph.D. was among the two guest speakers in the 2nd Prof. Benito Lim Memorial Lecture Series held last July 13, 2019 at the Kaisa-Angelo King Heritage Center in Intramuros, Manila. The event was organized by the Philippine Association of Chinese Studies (PACS), Filipino-Chinese Friendship Association Inc. and Kaisa Para Sa Kanluran Inc.
Pathways takes part in the 33rd Asia Pacific Roundtable
Details
Photo from ISIS Malaysia
Asia Pacific Pathways to Progress participated in the 33rd Asia Pacific Roundtable (APR) organized by the Institute of Strategic and International Studies (ISIS) Malaysia and the regional think tank network ASEAN-Institutes for Strategic and International Studies (ASEAN-ISIS). The roundtable was held in Kuala Lumpur, from 24 – 26 June 2019. Tun Dr Mahathir Mohamad, the Prime Minister of Malaysia, delivered the Keynote Address discussing Malaysia's development, ASEAN's role in the region, the state of the Asia-Pacific, and challenges and trajectory of current global affairs.
Workshop discusses Maritime Security in the Sulu and Celebes Seas
Details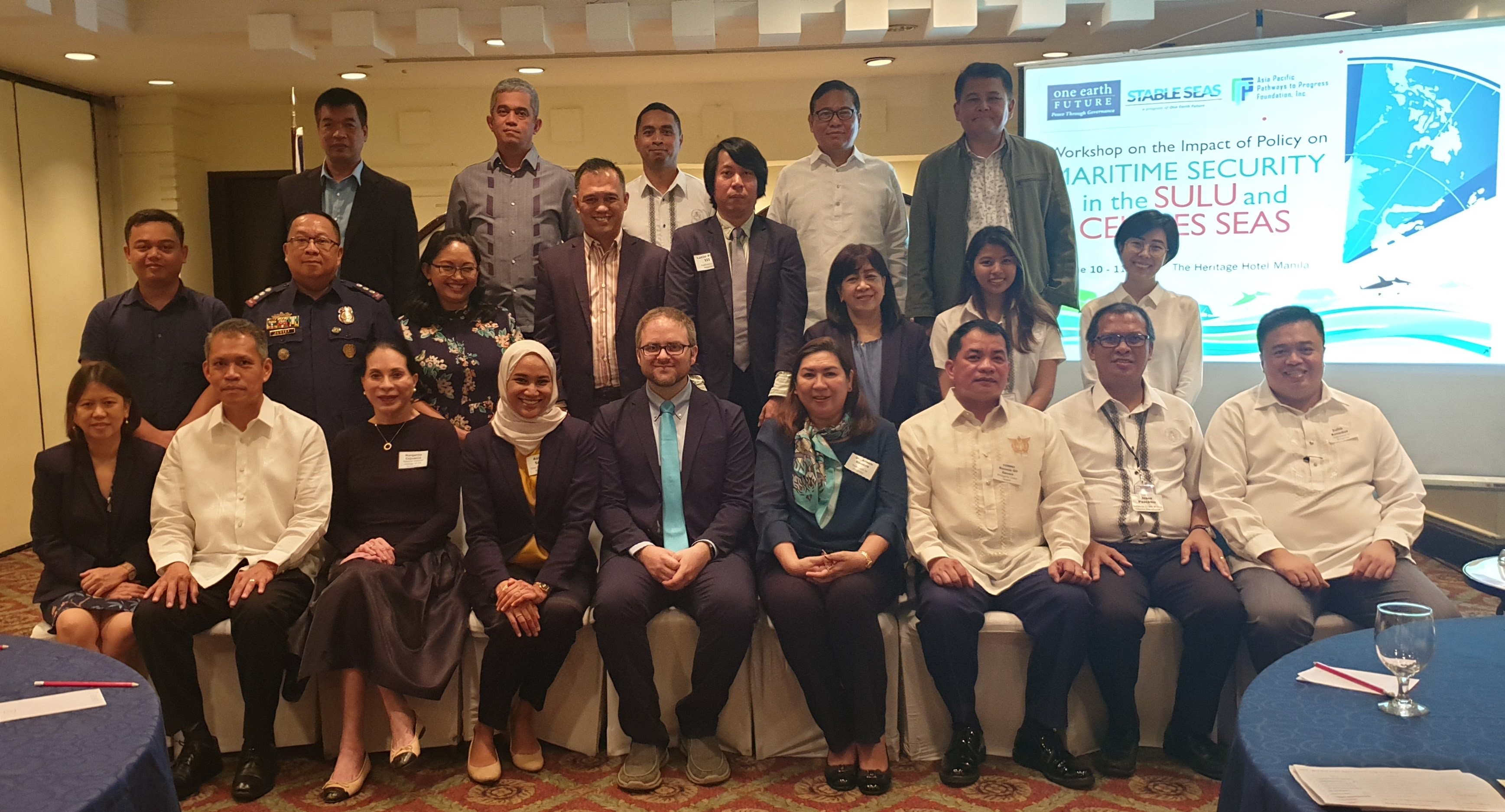 At center are Stable Seas Director Curtis Bell and project manager Asyura Salleh with Dr. Baviera.
Maritime security and law enforcement, fisheries management, promotion of coastal welfare, and illicit trade are among the problem areas the Philippines and neighboring countries face in the Sulu and Celebes Seas. Two non-profit organizations jointly organized a workshop to explore solutions to these various challenges and opportunities. Stakeholders from the government, private sector, academe, and non-governmental organizations participated in the workshop held on June 10 and 11 at the Heritage Hotel Manila.