Photo Source: CGTN
Economics and security issues are on the agenda of President Rodrigo Duterte's fifth visit to Beijing. The number of visits he has made thus far is indicative of the importance he attaches to the burgeoning bilateral relations.
China has become the Philippines' largest trade partner since 2016, its largest investor last year and is expected to be the country's largest inbound tourism market this year.
China is also becoming an important partner in developing the Philippines' infrastructure. This said, territorial and maritime disputes continue to haunt ties and cross-border crimes, like drug trafficking, fraud and money laundering, raise the salience of police cooperation.
On the economic front, Philippine agricultural exports, such as bananas and other tropical fruits, gained greater market access to China. However, domestic production is hampered by the lack of scale due to constraints in the purchase of land and inefficient farming practices.
China has been supporting a hybrid rice center at the Central Luzon State University in the country's main island. Mechanization, agro-industry processing, packaging and value-added agri-product diversification represent areas for future cooperation.
Manufacturing is another area that can receive fresh impetus from improved ties. As Manila intends to create new economic zones to spread out development, Chinese companies escaping the increasing production costs in the Chinese mainland and the effects of the trade dispute with the U.S. may consider relocating to the Philippines.
The establishment of a large steel mill in Mindanao and the industrial park in Clark or other suitable areas will generate local revenue, jobs, facilitate skills and technology transfer.
In the case of the steel plant, it may give the Philippines self-sufficiency or even allow it to export this critical commodity. Steel is a key ingredient for infrastructure with substantial supply imported from abroad. Hence, this investment would surely help to implement the country's infrastructure projects. Addressing its infra and logistical woes will tremendously improve the country's competitiveness relative to other ASEAN peers and make it more attractive to foreign capital. Improved technology can lessen pollution associated with these heavy industries.
There is a clear synergy between the country's massive "Build, Build, Build program" and China's Belt and Road Initiative. Both sides signed a Memorandum of Understanding on the Belt and Road Cooperation when President Xi visited Manila last November. Grants, concessional loans, consultancy, and feasibility studies will help finance and facilitate the funding of bridges, dams, and railways.
In tourism, more Chinese tourist arrivals will contribute to the local economy from aviation, hotels, gaming and entertainment, retail, and other services. Tourism benefits both big business and the local informal economy, such as souvenir shops and local food stalls.
On the security front, both sides should ensure good behavior at sea, avoid conflict, manage incidents, and push for the early conclusion of an effective Code of Conduct. In the meanwhile, a joint oil and gas exploration can lift the suspension on upstream activities in the West Philippine Sea and bring the country closer to drilling its seabed for homegrown fuel to meet its increasing energy requirements. Chinese capital and deepwater expertise can be put to use in this undertaking.
However, constitutional and legal constraints continue to hound this deal. Cooperation for search and rescue especially for fishermen caught in bad weather or maritime pollution for tankers or oil rigs that ran aground or encounter accidents represent areas for maritime cooperation. Hotline communications and coast guard cooperation will help manage sea incidents and prevent them from turning into crises.   
Counter-terrorism and support for the campaign against illegal drugs constitute two other areas for security cooperation. The Philippines appreciated the Chinese donation of firearms and ammunition during the fight against militants in Marawi in 2017.
Beijing also donated heavy equipment and funds for the city's post-conflict reconstruction. The establishment of drug rehabilitation centers in Luzon and Mindanao will greatly complement the law enforcement aspect of the war against drugs. Information sharing had led to the busting of the biggest recorded shipment of drugs from Xiamen to Manila. Donation of drug detection equipment and provision of relevant training will help enhance the capacity of Filipino anti-narcotics officers.
---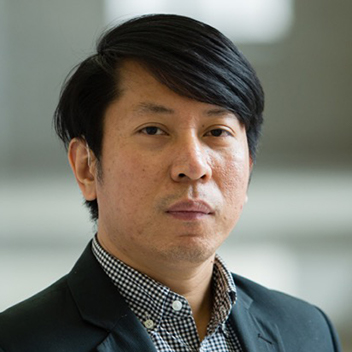 Lucio Blanco Pitlo III is a Research Fellow at the Asia-Pacific Pathways to Progress Foundation, Lecturer at the School of Social Sciences at Ateneo de Manila University and Contributing Editor (Reviews) for the Asian Politics & Policy Journal. His research interests include Southeast Asia in great power interaction, maritime and energy security, and China's Belt and Road initiative. This article was first published by CGTN.