On January 22, 2013, the administration of then-President Benigno Aquino III of the Philippines instituted arbitral proceedings against China under the dispute settlement provisions of the UN Convention on the Law of the Sea (UNCLOS). The arbitration concerned the role of historic rights and the source of entitlements in the South China Sea, the status of certain maritime features there, and the lawfulness of certain related actions by China that the Philippines alleged to be in violation of UNCLOS.
According to the July 12, 2016 arbitration decision, China's historic claim to the area and its resources is not consonant with UNCLOS and is thus legally invalid. This means that the resources within some of the Philippines' claimed zones — like the fisheries outside the territorial sea around Scarborough Shoal and any oil or gas under the Reed Bank — are Manila's alone.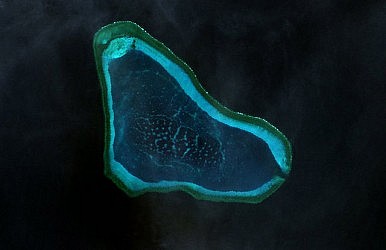 Photo Source: Wikimedia Commons/NASA
But China disagrees. It refused to participate in the proceedings or to accept the result. So that means that China's vague claims to and in the area still stand and Beijing has made clear by word and deed that it will go to the mat over them — against the Philippines and anyone else that dares to get involved militarily. However...
---
This article was first published by The Diplomat. To view the complete version, please click here.
Mark J. Valencia is an Adjunct Senior Scholar at the National Institute for South China Sea Studies, Haikou, China.