APPFI President Aileen Baviera was invited by Xiamen University to participate in the Fifth Nanyang Cultural Festival which was held from April 22 until 25, 2016. The Nanyang Festival is held every two years. This year's co-organizers were the Consulates-General in Xiamen of the Philippines, Singapore, and Thailand, as well as the Xiamen Municipal Foreign and Overseas Chinese Affairs Office. It consisted of a trade exhibit, a business matchmaking workshop, a film festival, food festivals, cultural show, a tourism carnival and an academic forum, all held in different venues in the "garden city" of Xiamen.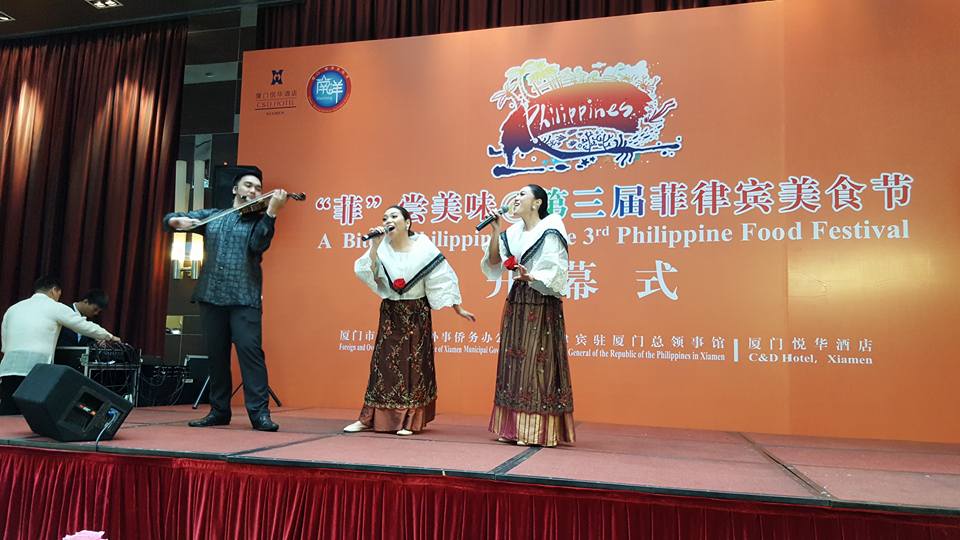 Xiamen University's Research School for Southeast Asian Studies and School of International Relations asked Dr Baviera to join other Southeast Asian scholars at a roundtable on "New Maritime Silk Road Construction & ASEAN Integration". She delivered remarks titled "The Philippines As A "Quintessential" Maritime Nation", focusing on the archipelagic nature of the country and its implications for development.
Philippine Consul-General Julius Flores also invited her to the opening of the Nanyang Trade Fair, where she met Filipino and Chinese-Filipino businessmen as well as members of the Philippine-Xiamen Amity Association. This was followed by lunch at the opening of the Filipino Food Festival at the C&D Hotel. Philippine Tourism Attache Niel Ballesteros was also part of the company.
Another highlight of the visit was lunch hosted by Prof. Shi Xueqin, and attended by Prof. Shen Hong Fang, Prof. Huang Fei, Dr. Li Meiting and Prof. Lin Mei, all with previous academic links to the Philippines.