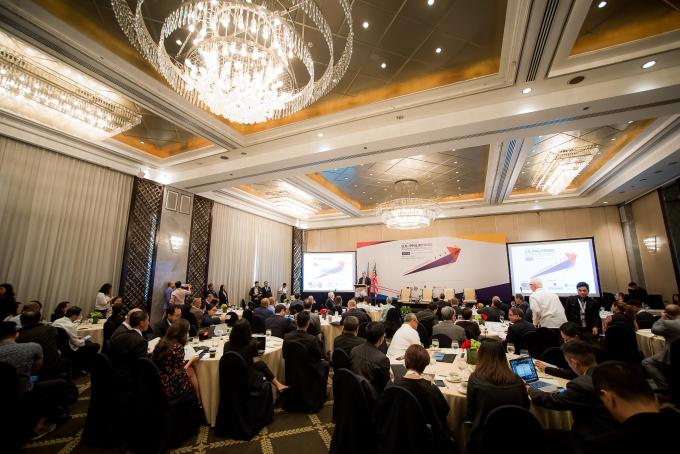 Photo Source: Ateneo School of Government
Leading experts of the Asia Pacific Pathways to Progress gave their respective views on the evolving partnership between the U.S. and the Philippines during the conference on "The Future of the Philippine-American Bilateral Relationship" held last 7-8 February 2019 at the Manila Peninsula. The conference, organized by the U.S. Embassy, The Asia Foundation, and the Ateneo de Manila School of Government, covered wide-ranging issues from assessing the status of the U.S.-Philippine Alliance, countering violent extremism, responding to regional challenges, increasing maritime security cooperation, enhancing trade and investment, as well as boosting technology and Innovation. The US government, through its Deputy Assistant State Secretary Walter Douglas, also provided a policy perspective on its Free and Open Indo Pacific Strategy.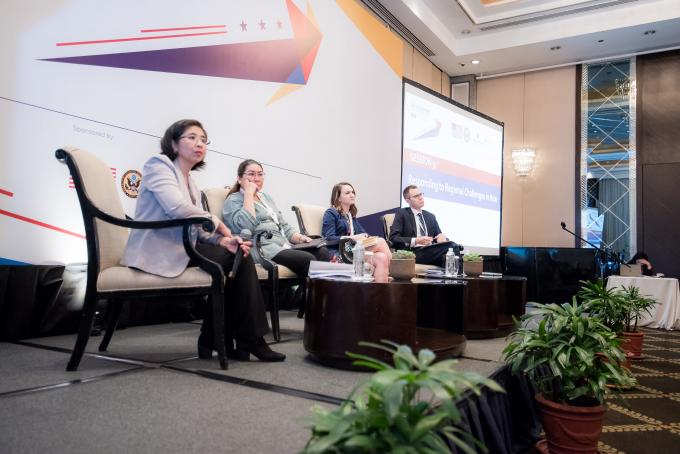 Photo Source: Ateneo School of Government
The event drew a variety of regional and international experts and attendees from the academia, think tanks, non-governmental organizations, government as well as the security sector. Pathways president and founder Aileen Baviera shared her perspective how the Philippines and the U.S. could collaborate further to boost ASEAN autonomy and centrality. Atty. Jay Batongbacal argued about Chinese grey zone strategies in the South China Sea which requires increased maritime surveillance.
Photo Source: Ateneo School of Government
Other research fellows of Pathways -- including Director Julio Amador of Fulbright Philippines, Dr. Charmaine Willoughby of De La Salle University, and Dr. Aries Arugay of the University of the Philippines were among the selected participants to the high-level conference, whereas research associate Mark Manantan was a member of the organizing committee and was tasked to work on the Policy/White paper of the conference. The conference was the biggest event of this kind in recent years touching on bilateral Philippines-US relations. Among the American participants were think tank analysts from prominent think tanks American Enterprise Institute, Heritage Foundation, Hudson Institute, East-West Center, as well as from the American Chamber of Commerce.