Program Convenor Dr. Aaron Jed Rabena and Research Associate Grace Guiang represented Pathways at the 5th ASEAN-China Think Tank Dialogue on 25 October 2018 in Beijing.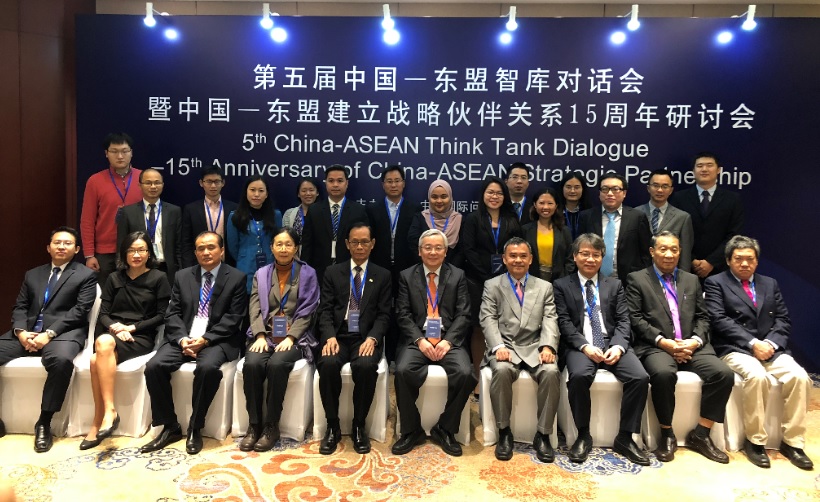 This workshop convened experts from ASEAN countries and China to discuss issues ranging from the Asia Pacific situation against the background of the adjustment of big power relations, synergizing the Belt & Road Initiative and ASEAN's development strategies, new fields and prospects for bilateral cooperation, and cooperation to achieve sustainable security in the region.
Speaking during the last panel on Joint Response to Non-traditional Security Challenges, Dr. Rabena highlighted the importance of cooperation through the Code of Conduct in the South China Sea where ASEAN and China can coordinate their security concepts and frameworks. He suggested that the COC should include, among others, non-traditional security cooperation and responses to accidents at sea. He argued that a simultaneous management of both traditional and non-traditional security cooperation will likely lead to sustainable security in the SCS. Efforts that solely address non-traditional security problems will have limited gains if traditional security problems will not be addressed in unison.
The closed-door dialogue also marked the commemoration of the 15th anniversary of ASEAN-China Strategic Partnership. It was co-organized by the China Institute of International Studies and ASEAN Institutes of Strategic and International Studies. Pathways became the Philippine member of the ASEAN ISIS in May this year.