The Shanghai Academy of Social Sciences, in cooperation with the State Council Information Office and Shanghai Municipal Government, held the 7th World Forum on China Studies at the Shanghai International Convention Center on 10-11 December. Coming in the wake of the important 19th Congress of the Communist Party of China, the theme of the World Forum was "China Towards 2050: New Era, New Thought, New Journey".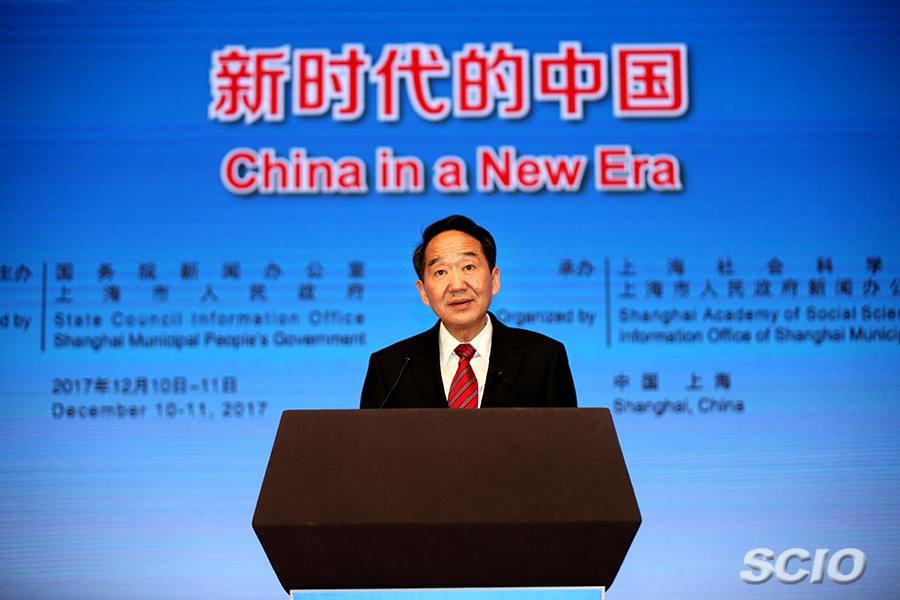 Photo from China.org.cn
China experts from over 30 countries and regions joined scholars from China's most prestigious academic and research institutions to discuss recent developments and explore new directions in China studies. Parallel roundtables addressed issues such as Belt and Road cooperation, China's international relations, social and cultural development, and the significance of Xi Jinping's pronouncements at the 19th Party Congress on Chinese socialism under the new era.
The keynote speaker was former Prime Minister of Australia and now president of the Asia Society Policy Institute, Hon. Kevid Rudd. His remarks, titled "A New Sinology for the Future", called for deeper and more sophisticated understanding of what is happening in China and for observers to stay away from simplistic categories such as "pro-China", "anti-China". He also highlighted important issues facing the current generation -- climate change; effects of technology, automation and artificial intelligence; challenges and opportunities of the cyberworld; and shifting sands of geopolitics and geo-economics -- as being central to the new Sinology.
Rudd ended his remarks with the following message
"So how do we deploy our collective wisdom to forge sufficient common values to sustain the global order of the future? A rules-based order dedicated to open economies and open societies remains critical. But equally critical are the human values which underpin such a rules-based order for the long term future. And therein lies perhaps the deepest challenge of all for the new sinology of the future."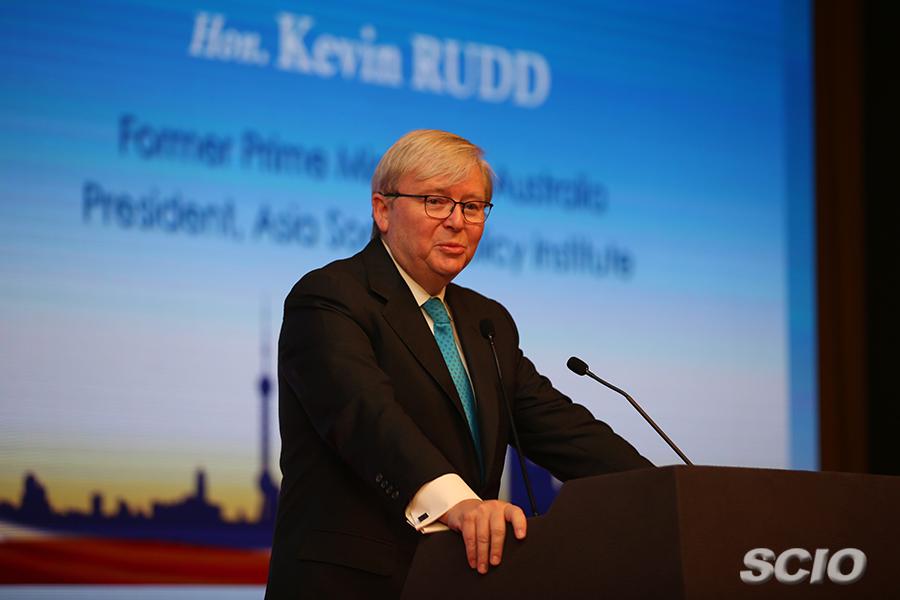 Photo from: China.org.cn