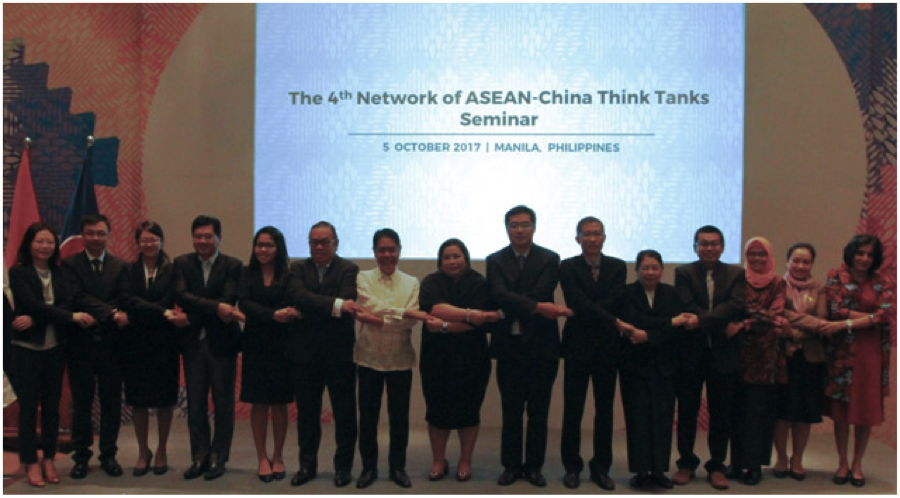 Country Coordinators and delegates shake hands the ASEAN Way with DFA Undersecretary for Migrant Workers' Affairs Sarah Lou Y. Arriola and FSI Director-General Claro S. Cristobal during th 4th NACT Seminar.
The Asia Pacific Pathways to Progess Foundation Inc. was invited to participate in the 4th Network of ASEAN-China Think Tanks (NACT) Seminar held on 5 October 2017 at the AG New World Manila Bay Hotel, Manila. APPFI researchers Philip Vincent Alegre, Grace Guiang and Florence Principe represented the Foundation during the said event.
The NACT is an institutionalized and regular platform of communication and cooperation between ASEAN and China academics and think-tanks. This year's theme, "People-to-People Exchanges between ASEAN and China: A New Pillar", underscores development cooperation through people relations – the heart of ASEAN's engagement with its dialogue partners.
The Seminar was divided into three sessions. Speakers in the first part presented an overview and prospects of people-to-people (P2P) exchanges. The second session focused on the significance of educational cooperation in linking the peoples of ASEAN and China, together with a rich discussion on the ASEAN Socio-cultural Community. The potentials of P2P contacts in the context of China's Belt and Road Initiative (BRI) were the highlight of the last session.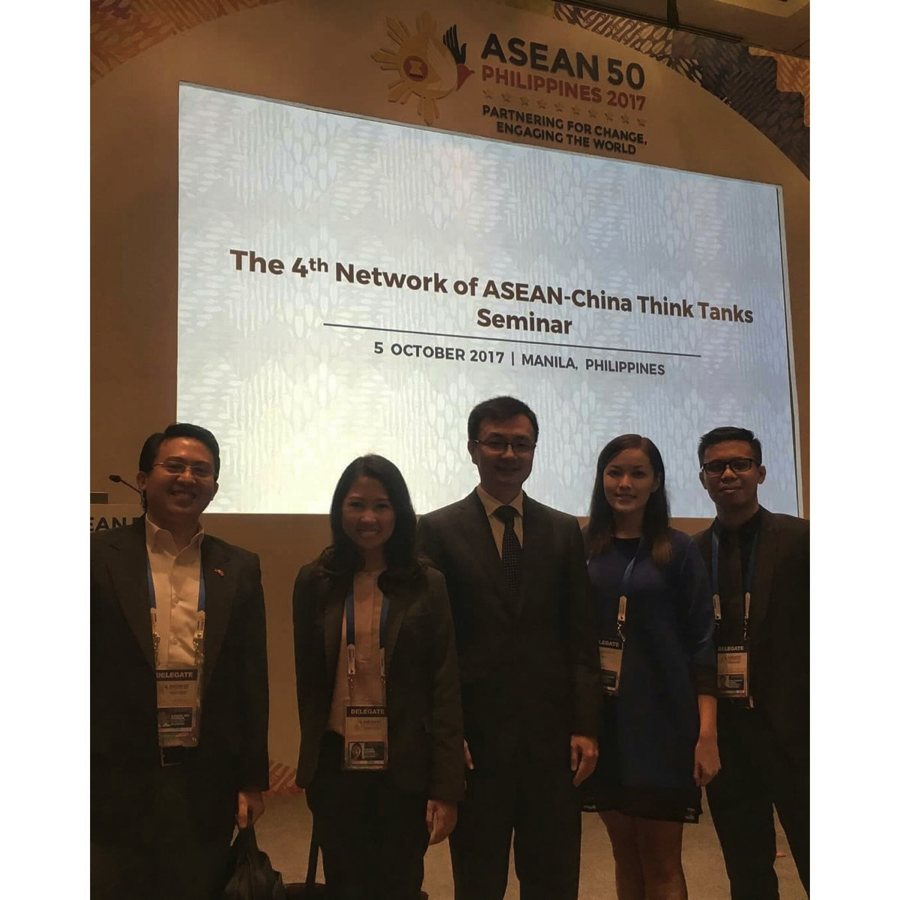 APPFI Staff and colleague during the 4th NACT Seminar with Prof Wu Jiewei of Peking University's Philippine Studies Program. L-R: Aaron Jed Rabena, Grace Guiang, Wu Jiewei, Florence Principe, and Philip Alegre.
Source: https://www.asean2017.ph/4th-network-of-asean-china-think-tanks-seminar-focuses-on-people-to-people-exchanges/