APPFI Trustee presented lectures on ASEAN-China Relations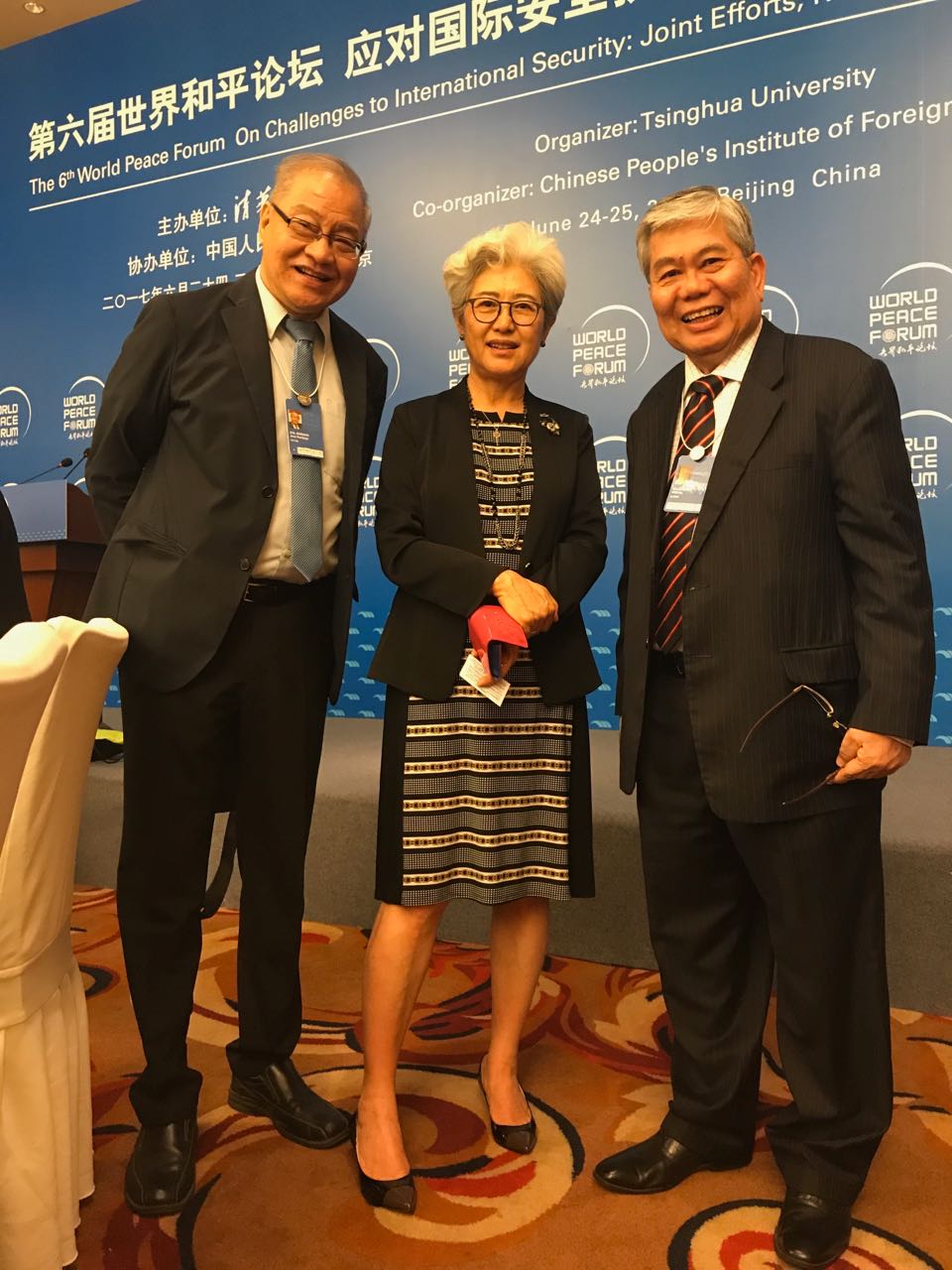 In this photo: Ambassador Fu Ying, Chairperson of the Foreign Affairs Committee of the National People's Congress, with Philippine Ambassador to China Jose Santiago Sta. Romana(left) and former Philippine Ambassador and Permanent Representative to ASEAN Wilfrido Villacorta (right).
Dr. Wilfrido Villacorta, former Ambassador to ASEAN, was a speaker in two panels of the 6th World Peace Forum held at Tsinghua University on 24-25 June, 2017 in Beijing. The panels were on South China Sea: How to Avoid Escalation of Conflicts, and on China and ASEAN: How to Enhance Mutual Trust.