APPFI Participates in the 4th NACT Seminar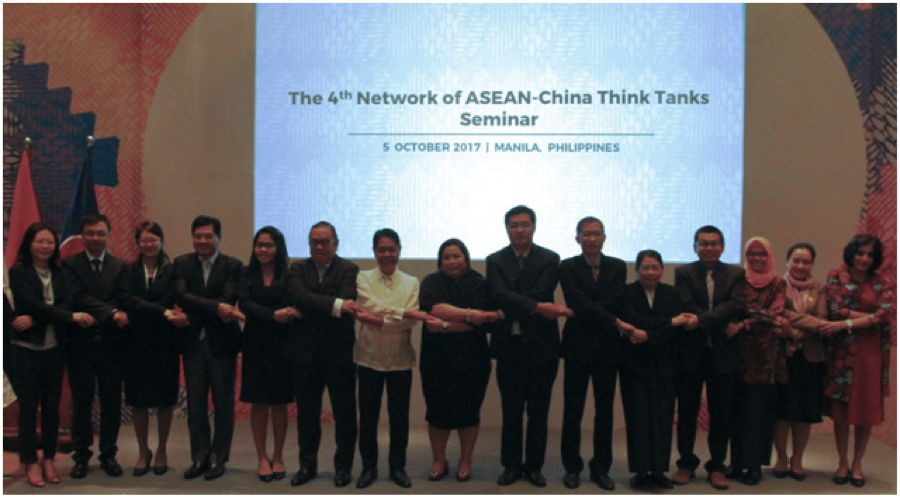 Country Coordinators and delegates shake hands the ASEAN Way with DFA Undersecretary for Migrant Workers' Affairs Sarah Lou Y. Arriola and FSI Director-General Claro S. Cristobal during th 4th NACT Seminar.
The Asia Pacific Pathways to Progess Foundation Inc. was invited to participate in the 4th Network of ASEAN-China Think Tanks (NACT) Seminar held on 5 October 2017 at the AG New World Manila Bay Hotel, Manila. APPFI researchers Philip Vincent Alegre, Grace Guiang and Florence Principe represented the Foundation during the said event.